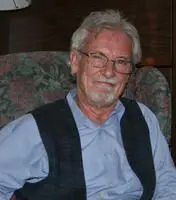 Peter Joseph Smyth – Clinical Director of the Counselling Institute
PhD, MSW, MScEd, BAA, RSW, OACCPP(C)
Peter has almost forty years of experience and expertise in helping clients with their emotional, mental, and relationship wellness. As a Registered Social Worker, he has been engaged in the fields of mental health, psychotherapy, counselling, consultation and education. His MSW thesis, provided an effective practice-based group work intervention, focused on the amelioration of some of the social ills caused by social isolation. His six-year doctoral dissertation in counselling psychology researched the impact of narcissism on the marital relationship. Using an evidence-based humanistic approach, he has changed the lives of many people for the better. In 1987 Peter began his private practice providing relational psychotherapy to individuals, couples, and families. He has built a team of seven top-notch professional clinicians and has also contributed to the formation of group treatment programs in the area of family violence and the abuse of women in intimate relationships. An accomplished author, Peter has lectured at several universities and taught at York University for 32 years. He is also a qualified practitioner of Lumina Learning (applied Jungian psychology).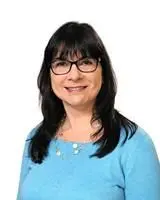 Rivka Beer - Registered Psychotherapist, Child Psychotherapy
MEd, OACCPP(C)
Rivka is a Child & Adolescent Psychotherapist who has been assisting children and their families with her warm and engaging style for over twenty-five years. She provides treatment for a range of issues including anxiety, depression, parenting difficulties, emotional dysregulation, ADHD, parental separation/divorce, blended families and bereavement. Depending upon the age and personality of the child, and the nature of the presenting problems, Rivka uses various techniques such as play therapy and CBT. She is a member of the Canadian Association for Child and Play Therapy (CACPT). Rivka also sees clients in her Toronto office located at 118 Palm Drive in North York. You can reach her there at (416) 635-9574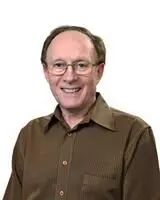 Dr. Gerard Kimmons - Specialist in Child Psychiatry
MD, FRCP(C)
Trained in both Pediatrics and Psychiatry, Dr. Kimmons is a Child Psychiatrist available to see patients privately or in consultation with other clinicians at The Counselling Institute. Dr. Kimmons' particular expertise and interest are the areas of misbehavior, ADHD, and marital therapy. Dr. Kimmons has been a keynote speaker at Peel District School Board mental health events. His ability to diagnose or rule out psychiatric disorders is a valuable complement to the other mental health services offered at The Counselling Institute. If an assessment from Dr. Kimmons would be beneficial, a referral from one's family doctor is required, and Dr. Kimmons' services would then be covered under OHIP.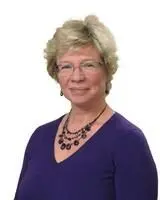 Nancy Violo - Registered Psychotherapist
BPHE, MEd, OACCPP
Nancy has a Master's Degree in Counselling Psychology and is a Reiki Master. For 25 years her holistic approach has helped clients to become aware of the barriers to their well-being and enhance their ability to make choices that support lasting change. She works with individuals, couples and families with a variety of issues including stress, anxiety, depression, anger management, self-esteem and grief. Nancy has a particular interest in working with couples, strengthening their ability to communicate and resolve conflict.
Cindy Goodman Stulberg - Registered Psychologist
Dip.C.S., C.Psych.
Cindy is a Psychologist who has provided psychological assessments and counselling for over thirty-five years. She and her colleague, Dr. Ronald Frey, are co-directors of the lnstitute for InterpersonaI Psychotherapy (IPT) providing training and supervision to mental health professionals in IPT, which is a time limited, evidence based, highly recommended model of therapy for depression. Cindy also offers the option online Interpersonal Psychotherapy. For more information email [email protected]
Cindy provides consultation and supervision for the therapists at The Counselling Institute.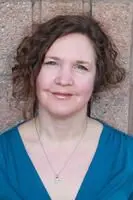 Karin Pereira - Registered Social Worker
Karin is a clinical social worker and psychotherapist, providing individual, couple and family counselling to adults and adolescents. She has completed a Bachelor of Arts degree in Psychology and a Master of Social Work, is registered with the Ontario College of Social Workers and Social Service Workers, and is a member of the Ontario Association of Social Workers.
With over 20 years of experience in the social work field, Karin has developed her own compassionate and strengths-based style of practice. She specializes in mental and emotional health issues, such as depression, anxiety, trauma, grief, stress, low self-esteem and relationship problems.
Karin uses a variety of approaches in her practice including Cognitive Behaviour Therapy, Emotionally Focused Therapy, Dialectical Behaviour Therapy skills and Mindfulness techniques, to bring a greater awareness of one's own strengths and coping skills for managing stress, improving self-esteem, and beginning effective change to maladaptive thoughts and behaviours.
Karin is available at the Counselling Institute on Mondays and Saturdays from 9 am to 1 pm. To schedule an appointment with Karin, she can be reached by cell at 416-357-9939, or by email at [email protected]